FlwPICKR
You are picking the delightful pink flowers in the garden but two rogue bouncy balls are wrecking havoc in your space garden. Collect as many blooming flowers as you can in a minute before the bouncy balls destroy them all.
How to Play:
Use the Arrow Keys to run around the frame and collect as many flowers in 60 seconds.
Press Z to start the game and to restart the game once time is up.
Made in under an hour in Clickteam Fusion 2.5+ for One Minute Game Jam #3
Thanks for playing and comment your scores below!
Install instructions
Download the ZIP file and extract the EXE to your desired location
Comments
Log in with itch.io to leave a comment.
Very fun game hahaha I think I found a way to get more flowers, it was interesting figuring out the pattern! XD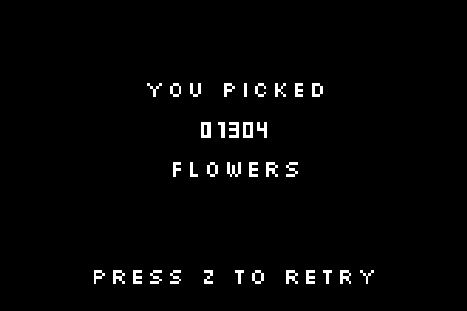 1066, can't quite work out the optimal strat.