Cavernbot
Cavernbot Made for Nokia Jam 2022
Developed by Luke Ryan Herbert
A DUNELEC GAME 2022
Uses SFX from the Nokia Jam Sound Resource Pack
ABOUT:
Your ship the Thales has crash landed in the caverns of the mining planet Bosporus. You are a deep space android equipped with a special laser, fortunately that laser can cut through rubble and malfunctioning mining drones. Use your laser to explore the Bosporus caverns and find the nine missing parts to upgrade your ship and get it off this rock!

Missing Parts
Use keycards to unlock the locked doors around the mining facility. Use your laser to blow up rubble blocks that are in your way.

Keycard
Keycard Doors
Find special heart pieces to recover health. Be on the lookout for precious gems to boost your score.

Heart Piece
Cut through thick blocks of compressed rubble with your laser blast.

Rubble Block
Use the compass to point you back in the direction of the ship once you have all nine missing parts.

Compass

Be careful it's dangerous out there! Once you recover all nine parts return to your ship and blast off!
CONTROLS:
Arrow Keys to Move
Z Key to Fire
Let me know if you find any bugs or if anything unusual happens. I'd love to hear your final score too.
If you are using a Windows machine, then please use the Windows version of the game for the best compatibility! It may look small when you first launch it but just press maximize and the game should scale to a comfortable size.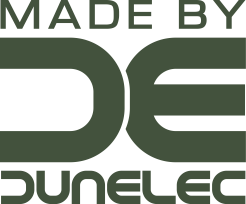 Download
Click download now to get access to the following files:
Comments
Log in with itch.io to leave a comment.
Nice exploration game. I finished with a score of 1640. The score is kept when the game resets btw.

Ah damn I was in such a rush making sure to finish it that I didn't add a score reset. Thank you for letting me know and good score :)
The camera shakes and becomes annoying when colliding with walls or other objects and also when walking diagonally.